End of a lockdown without entertainment!
Although it was very different from the first, this second lockdown was synonymous with a life without entertainment. We will have to wait until end of January to go to a restaurant but every stores including department stores will reopen tomorrow, and museums and cinemas will reopen their doors on December 15th!
Which exhibitions should not be missed before the Christmas break?
Museum of Decorative Arts of Paris
Harper's Bazaar
Until January 3, 2021
A superb exhibition dedicated to Harper's Bazar, the leading fashion magazine in the United States, is an opportunity to look back on the photographers and illustrators who shaped the image of fashion from the end of the 19th century.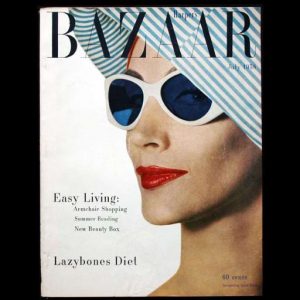 Palais de la Porte Dorée
The exhibitionist: Christian Louboutin exhibition
Until January 3, 2021
This is the first time that an exhibition has been dedicated to the world of Christian Louboutin. At the Palace of the Golden Gate, not far from where he grew up, we discover through a colorful journey his very first creations and evolve towards the most sumptuous models. Between enchantment and wonder, we understand that he treats the fashion world with humor and lightness. The key to success is always having fun and entertainment.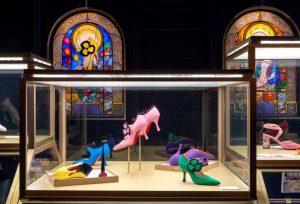 Picasso Museum
Picasso and the Comic Strip
Until January 3, 2021 In the Hôtel Salé
You can (re) discover the work of Pablo Picasso from the perspective of comics and explore a little-known angle of the artist's visual culture. Having become a real comic book character, Picasso populates the universes of Gotlib, Clément Oubrerie, Reiser or Art Spiegelman. What is more, his works have been taken up or mentioned by authors as diverse as Hergé, Edgar P. Jacobs and Milo Manara, thus creating a veritable imaginary Picasso museum.
An exhibition that will delight comic book lovers.